Can one woman save a country? TWICE?
Can she do it as a lady musketeer and fencer in 17th-century France, AND can she and the musketeers grant a hero's final wish?
Five-star reviewed book may change your life.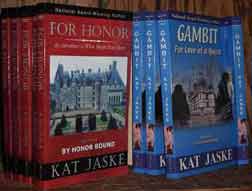 is also a sport fencer.


For Honor ->>>
Gambit ->>>
Righting Time ->>>
Out of Phase ->>>
Free book downloads ->>>
Tribute to President Ronald Reagan 2/6/1911 - 6/5/2004
Excerpts from the 1928 high school year book from Dixon, Illinois.
This page shows the senior picture of Reagan on the 1927-1928 Dixon High School football team. It also uses his nickname, "Dutch."
Presented by author Kat Jaske. Use the side menu to see all 24 pictures.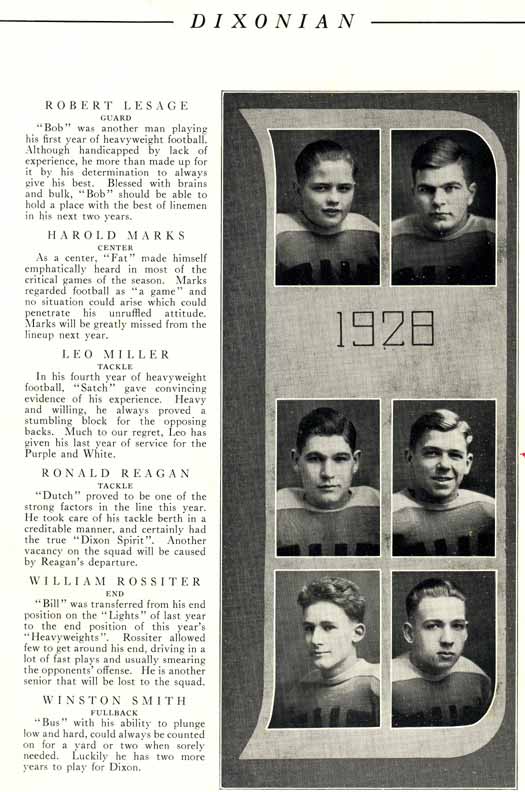 Ronald Reagan was in several activities in high school, including drama club, football, track, HI-Y club, and student council. He worked as a lifeguard in the summer. Be sure to see Ronald Reagan's poem, "Life," and the calendar of events for the school year on these web pages.
Also see the web pictures of the state funeral for Ronald Reagan.
The football players on this same page with Reagan are:
Robert Lesage
Harold Marks
Leo Miller
Ronald Reagan - Tackle
William Rossiter
Winston Smith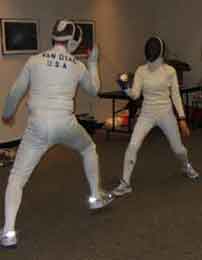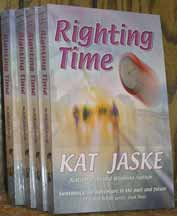 Righting Time
Book Three of BY HONOR BOUND
by Kat Jaske
What if Jala really is from the future and the fate of her future does depend on convincing Laurel and the 17th-century musketeers of that truth? Read Excerpts ->>>