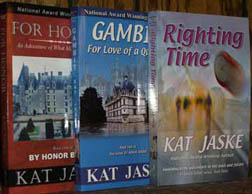 For Honor ->>>
Gambit ->>>
Righting Time ->>>
Out of Phase ->>>
Free downloads ->>>
My friends,
Picture yourself in France, in the time of the musketeers, when honor is everything. Meet the musketeers. Laugh with them; ride with them; fight for your life with them. Weep with them. It's 1638. You are there. France does not suspect the evil forces working within to shatter the tranquility, to split the spoils for evil's own gain.
This is no ordinary story, as circumstances conspire to plunge the young lady, a master fencer, into the fateful position of saving France from the traitor. She cannot do it alone, but she will be a part of the battle. Feel the emotions of the musketeers as they are swept up in this battle. Can they accept a woman as an equal? Can they protect her. Should they protect her? Be careful, as you cannot stop once you begin. Fate has spoken.
fencing taunts/phrases ->>>
What's New?
Book Reviews on This Page
*****These are the best fiction books I have read in a few years. They are extremely well-written and put-together. Raymond Shannon from Ireland
*****Like James Michener, Kat Jaske understands that the best way to get readers interested in history is to bring the past to life with brilliant stories and characters." - Dave Lieber, Fort Worth Star-Telegram
*****"You are transported immediately to another time and place, and you feel like you are there. The author is highly skilled at instantly bringing the characters to life and making you feel like you know them. Meet your new friends in this modern swashbuckling story."
Brian Jud, Book-marketing consultant
*****"If you're looking for a rollicking, action-driven time travel tale, you've come to the right place! Kat Jaske keeps the reader turning the pages in the latest By Honor Bound books. Salut!" - Righting Time
-- Melanie Rigney, Editor for You
*****Five -Star Review From ForeWordReviews.com
*****Mon Dieu! Can this young lady write! Under its quite forgettable cover lies an unforgettable adventure fiction so exuberant, so unexpected that it leaves even the most jaded reader breathless for more. Jaske's "For Honor: An Adventure of What Might Have Been" billed as Part One of the "By Honor Bound" series, is a fast-paced, swashbuckling book replete with humor, charm and valor extraordinaire.

Set in 17th century France, the series picks up where Alexander Dumas's "The Three Musketeers" leaves off and presents breathtaking tales that might have been, had a few political scenarios and main characters been altered.
There is the appealing, impetuous D'Artagnan, the youngest and greenest Musketeer; Athos, the brooding, undeclared leader of the quartet; Aramis, the reluctant duc de Rouen—a ladies man who yearns for the priesthood; and the lusty, comic Porthos, a former pirate afraid of water. Here, too, is Milady de Winter, returning as the cool, dangerous beauty in league with the enemy, but in this tale, surprisingly contrite.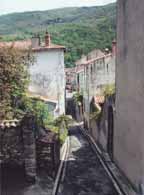 The four Musketeers are diverted from a mundane escort mission to Calais after they meet up with a spunky female spy in disguise. The action kicks in when the group travels throughout the French countryside assembling intelligence that will lead them to the apprehension of a traitor.
Peopled with stealthy double agents, corrupt government officials, and assorted tavern wenches, the book offers perilous situations and non-stop action around every village corner.

Jaske does a masterful job of evoking appropriate atmosphere and is highly skilled at character development. Good and bad guys alike sport well-rounded personalities, their flaws and positive traits delivered with discernable balance and style. Even the treacherous, scheming Cardinal Richelieu, while plotting nothing less than the cold-blooded murder of his enemies, believes in his pious role as God's representative.

"His Eminence arrived back from mass and set aside his heavy stole that marked the season in the Church. His duties were never done; always more sheep to lead back to the fold of the Good Lord and the Holy Church. But someone had to be responsible for the salvation of their souls. That was the price of being chosen . . ."

It's apparent the author knows and understands her subject well, from the intricacies of French history to 17th century weaponry. Like the young D'Artagnan, Jaske is an experienced fencer and Francophile who wields her pen with elegance and finesse.

This is a satisfying book for adventure lovers that will leave readers eager for more. Thank goodness there is more, in the form of part two in the series: "Gambit For Love of a Queen", continuing the story of the valiant French quartet and Laurel, the spunky female spy introduced in this title. For Honor is an astonishing read from a young author who truly knows her stuff.
From Christianbookpreviews.com
I had reached a point several years ago, where I felt I had "outgrown" historical novels. I was a particular fan of the Renaissance Period, yet even these could not hold my attention. Until For Honor.
Early on there were some details of the book that lead me to believe it was not Christian based: actions by the characters, but particularly the language. Still, I kept reading. I became so wrapped up in the story that I was able to overlook these details. My reward was a wonderful reading experience and a renewed love for this time period.
Although this is a wonderful book for the secular market, I found it's biblical depth lacking. . . .That said, the secular market is richer for this book being on the shelves, it is still a "cleaner" novel than is generally found these days.
Tammy Hornbeck, Christian Book Previews.com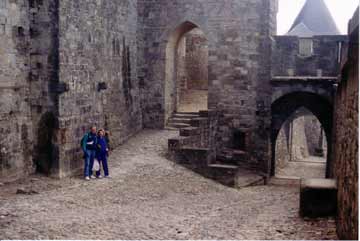 Carcassone, France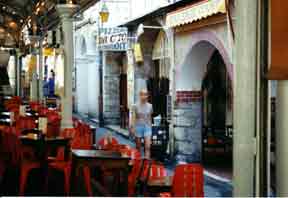 Antibes, France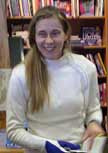 Reviews <<<more reviews ->>>
"Best stories and best written books I have read in several years."
Mark Myers - storyteller - Ohio
"Kat's really good at creating characters you care about almost instantly." - Hillary Campbell
"Absolutely loved it! Your books are some of the most well-written that I have read. Your ability to maintain complex plots and provide a true flavor of Europe is amazing. Your character development is outstanding." - Linda Lipsitt
"I enjoyed it so much I read it twice." - Joe Sinnapan
"What a compelling story."
Dave Keeler
"The stories are movie-material in my opinion, and that is a compliment.' - Michiel Brongers
Selected by Las Vegas Green Valley High School for 2006 Reading Incentive Program
***** These books would make a wonderful movie. Jane Moore
*****It (Gambit) really was so fun to read. Kat's really good at creating characters you care about almost instantly.
Hillary Campbell, professional editor in Ohio.
*****I just wanted to write you and tell you how much I truly enjoyed reading Gambit: For Love of a Queen. My mother, Jane Moore, lives across the street from your mother and purchased copies for us to read. We enjoyed your last book so much and were very excited that your next book is available. I am an avid reader and your books are some of the most well-written that I have read.
Your ability to maintain complex plots
and provide a true flavor of Europe is
amazing. Your character development is outstanding. Your students are truly
lucky to have you as an instructor.
Linda Lipsitt-School assistant principal in Michigan
*****"I just finished your book (For Honor) and absolutely loved it! ...The story kept me totally engaged . . . I am sharing your website and book information with my friends who are also avid readers. I eagerly await your next book" . . .
Linda Lipsitt, school administrator from Michigan.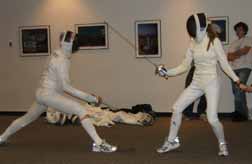 Kat Jaske and instructor Frank Van Dyke of the Red Rock Fencing Center in Las Vegas.
Fencers love the books For Honor, Gambit, and Righting Time.