For Honor ->>>
Gambit ->>>
Righting Time ->>>
Out of Phase ->>>
Free downloads ->>>
Picture yourself in France in the time of the musketeers, when your honor is who you are. Meet the musketeers. Laugh with them; ride with them; fight for your life with them. Weep with them. It's 1638.
Circumstances conspire to plunge the young lady, a master fencer, into the fateful position of saving France from the traitor.
------------
It's 1639 in the time of King Louis XIII of France. There is absolutely no doubt in Laurel's mind ---Laurel, the secret leader of France's spy network---that he would plunge France into another devastating war when he learns Queen Anne has been kidnapped.
Hear the clash of swords. Feel the pain of their thrusts. Fight alongside the musketeers and Laurel, and find the queen, and get her out, at all cost, and what costs. God may save the queen. But who will save the heroes?
-------
What would you do if you were a time traveler and you made a terrible mistake?
What if that mistake is destroying your own history and your only hope is to convince 17th-century musketeers to travel forward in time and set events right?
------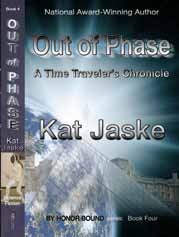 Desperate people sacrifice almost everything that is dear to them and travel hundreds of years into the past to seventeenth-century France in hopes of saving their future.

They had what they thought was a great plan, but it failed. And, now, someone else has to pick up the pieces.

How can the musketeers and Laurel step in when these powerful people from the future ask for help?

Swashbuckling, adventure fiction at its best with memorable characters, sword fighting, romance, extraordinary powers, aliens, and battles against seemingly insurmountable odds.
Reviews
More Articles
Writing articles p1 - >>>
Writing articles p2 - >>>
Edit your own writing - >>>
Personal budget - >>>

I used this website to propose my Healthcare Stimulus Card for the 2008-2009 economic stimulus package because I already have the website and can quickly update it. November 9, 2008.

Donna K. Jaske, editor and writer.
Healthcare Stimulus Card (HSC) 2008--2009
President-elect Barack Obama and Congress are promising another 2008 or early-2009 economic stimulus package for the people. It should come in the form of a Healthcare Stimulus Card (HSC). Please add your comments to improve this proposal, and then pass it on to everyone you know. We need to make this happen for the good of the country, for the good of all of us.

The government should give out a stimulus money card that must be used for qualified healthcare or for other uses as follows.

Keep the rules simple. Use an existing eligibility list, such as is used for healthcare spending accounts, to define what people can spend the HSC on. Then, expand that list to include health insurance premiums, co-pays, deductibles, eye care and supplies, dental care and supplies.

Some will say, "It's not enough. $700 won't buy my insurance for a year," or "I don't have any healthcare expenses now." Then I suggest that they be allowed to donate some or all of their money to charities and religious organizations, providing that those organizations, in turn, provide the card/money to needy people to use for healthcare.

Require that providers must give similar discounts to HSC holders as are given to people insured under the major insurance plans. How crazy is it to charge the highest list price to those who can least afford it because they don't have an insurance company negotiating fees for them?

Why a Healthcare Stimulus Card? Why not just a free-money give-away, or stimulus money for infrastructure, or 2 months of mortgage payments?

• It will be an immediate beginning of delivery on the promised healthcare for all.

• This (HSC) will be the perfect "trial run" to see where the shortcomings will be when we finally implement national healthcare. It will expose where the medical system becomes overburdened, where new staff (jobs), hours, procedures, changes in services, electronic records, and reduced paperwork are needed. It will show us how we the people really will react when we think we have "free" healthcare coverage, so we might as well use it.

• Save money and lives immediately because of preventative care that many people will get—flu shots, blood pressure checkups, cholesterol tests, diabetes medicine. "I have to spend this money on healthcare, so I might as well get a flu shot or medicine to lower my blood pressure."

• More people will be able to pay for existing healthcare bills, relieving states of that burden.

• Insurance premiums will stabilize a bit because more people will pay existing bills and the paying customer will not be subsidizing as many non-paying customers.

• Many new jobs will be created quickly to handle the sudden load of people demanding a first time physical exam or office visit or a shot. Employers and schools will start planning for more job training and job creation that will be needed when we get national healthcare. It will give us time to react.

• Providers will compete for these limited healthcare dollars by figuring out how to serve more people in less time, how to deliver routine tests and checkups quicker and cheaper, even by changing their hours or where they deliver their services. We will see that wonderful American ingenuity alive and well at work.

• The HSC will quickly stimulate far more than healthcare because millions of people who already have their healthcare costs insured will apply the HSC to their existing healthcare premiums or bills that they already are paying, and they will be able to get a refund of premiums already paid. That is extra cash that they will use to spend on any products and services and this will stimulate the economy. It will give people money to use to buy cars, and this may help the auto industry. The government will not tell people how to spend this money, so it will be spent everywhere in the economy. Stores will offer huge sales to attract these dollars.

• Many people are losing their jobs and their healthcare coverage in the current economic meltdown. They can use this HSC to continue an insurance policy.

• Infrastructure projects would take too long to start and to show results. They are needed and should come from another budget, and they need much more money than will be in the consumer stimulus package.

• The bailout package is already looking at the mortgage problem. This second stimulus package must go directly to the people.

• Free money last time didn't stimulate the economy very much. This new plan will.

If a stimulus is needed right now, then let's do something that stimulates right now. Else, don't waste our tax dollars on a stimulus package that will be too little, too late.

Healthcare Stimulus Card (HSC) proposed November 9, 2008 by Donna K. Jaske at www.forhonor.com/hsc.html