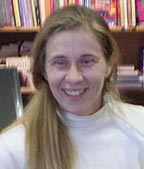 Come with me to France, to the time of the musketeers, when honor is everything. Meet the musketeers. Laugh with them; ride with them, fight for your life with them. Weep with them. It's 1638. You are there. France does not suspect the evil forces working within to shatter the tranquility, to split the spoils for evil's own gain.
But this is no ordinary story, as circumstances conspire to plunge the young lady, master fencer into the fateful position of saving France from the traitor. She cannot do it alone, but she will be a part of the battle. Feel the emotions of the musketeers as they are swept up in this battle. Can they accept a woman as an equal? Can they protect her. Should they protect her. Do they care? Be careful, as you cannot stop once you begin. Fate has spoken.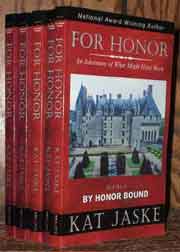 Tribute to President Ronald Reagan 2/6/1911 - 6/5/2004
Excerpts from the 1928 high school yearbook from Dixon, Illinois.
Below is page 46 from the Dixonian. Ronald Reagan was the president of the student council. Reagan is on the far right in the back row.

Presented by author Kat Jaske, whose grandfather was a friend of Ronald Reagan in high school. Use the side menu to see all 24 pictures.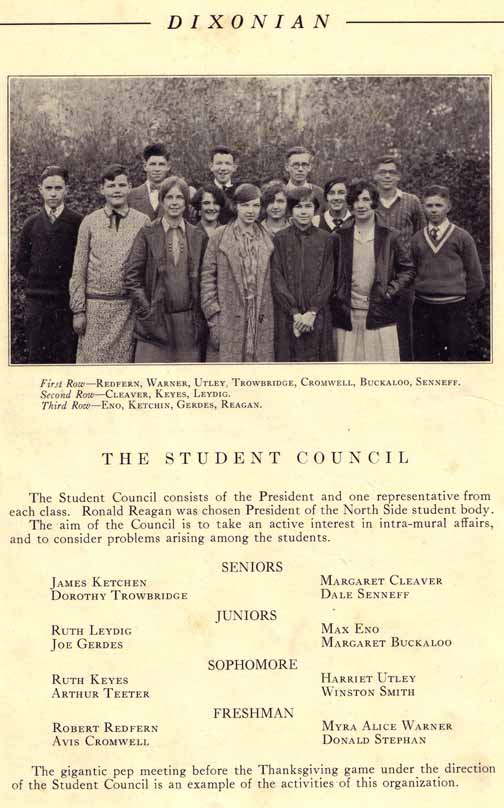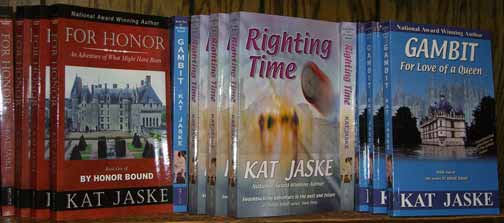 Righting Time
Book Three of BY HONOR BOUND
by Kat Jaske
What would you do if you were a time traveler and you made a terrible mistake?
What if that mistake is destroying your own history and your only hope is to convince 17th-century musketeers to travel forward in time and set events right?


For Honor ->>>
Gambit ->>>
Righting Time ->>>
Out of Phase ->>>
Free downloads ->>>

Reviews <<<more reviews ->>>
"Best stories and best written books I have read in several years."
Mark Myers - storyteller - Ohio
"Kat's really good at creating characters you care about almost instantly." - Hillary Campbell
"Absolutely loved it! Your books are some of the most well-written that I have read. Your ability to maintain complex plots and provide a true flavor of Europe is amazing. Your character development is outstanding." - Linda Lipsitt
"I enjoyed it so much I read it twice." - Joe Sinnapan
"What a compelling story."
Dave Keeler
"The stories are movie-material in my opinion, and that is a compliment.' - Michiel Brongers
Selected by Las Vegas Green Valley High School for 2006 Reading Incentive Program