Picture yourself in France in the time of the musketeers, when your honor is who you are. Meet the musketeers. Laugh with them; ride with them; fight for your life with them. Weep with them. It's 1638. You are there. France does not suspect the evil forces working within to shatter the tranquility, to split the spoils for evil's own gain.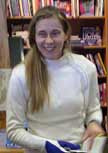 For Honor ->>>
Gambit ->>>
Righting Time ->>>
Out of Phase ->>>
Free book downloads ->>>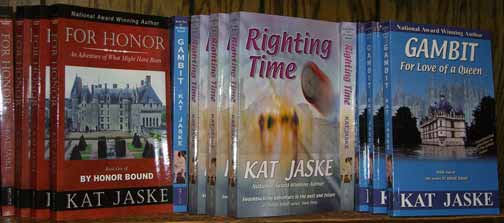 "An unforgettable adventure fiction so exuberant, so unexpected that it leaves even the most jaded reader breathless for more." -Five-star review from ForeWordReviews.com
Kat Jaske - National award-winning author
For Honor
Gambit For Love of a Queen
Righting Time
Contact the author at

Kat Jaske
6395 Dan Blocker Avenue, #101
Henderson, NV 89011
I apologize for making you type this email into your note to the author. It is the only way I know to keep spammers from automatically finding this address and flooding my mail box. I don't want to lose important mail from readers like you when I filter junk mail.
You can contact the author's mother, Donna Jaske, in Upper Arlington, OH at

Telephone 614-457-2861


A guard tower in France.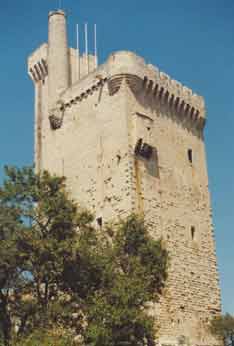 "Like James Michener, Kat Jaske understands that the best way to get readers interested in history is to bring the past to life with brilliant stories and characters." - Dave Lieber, Fort Worth Star-Telegram
Reviews <<<more reviews ->>>
"Best stories and best written books I have read in several years."
Mark Myers - storyteller - Ohio
"Kat's really good at creating characters you care about almost instantly." - Hillary Campbell
"Absolutely loved it! Your books are some of the most well-written that I have read. Your ability to maintain complex plots and provide a true flavor of Europe is amazing. Your character development is outstanding." - Linda Lipsitt
"I enjoyed it so much I read it twice." - Joe Sinnapan
"What a compelling story."
Dave Keeler
"The stories are movie-material in my opinion, and that is a compliment.' - Michiel Brongers
Selected by Las Vegas Green Valley High School for 2006 Reading Incentive Program