Use code WJ49U for 60% off For honor.
Code VA85A for 40% off Gambit
On the e-book site, click "Home" to shop additional e-books.
Many books are free!
Free Downloads - No Signup Required
Book downloads below - Budget template to right ->
<- Ebooks to left


1. Download Book One, For Honor by Kat Jaske.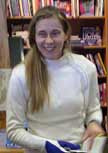 It is 1638, a time of intrigue and violence. Lady Laurel, a master fencer, is plunged into the perilous position of saving France from a highly placed traitor when her father's work—as a talented and powerful spy for France­­follows him home. Meet the musketeers who are drawn into this battle and must come to terms with the lady musketeer who insinuates herself into their tight-knit group.
For Honor Prologue download ->>>
For Honor Section One download ->>>
For Honor Section Two download ->>>

2. Download Book Two, Gambit by Kat Jaske.
What if Queen Anne of 17th-century France has been kidnapped and Laurel and the musketeers attempt a rescue mission without telling King Louis XIII? And what happens to Laurel, the musketeers and France if they fail?
Gambit Prologue through Section Three download ->>>


3. Download Book Three, Righting Time by Kat Jaske.
Time travelers observing history from the future have accidentally misplaced a villain in time who is steadily destroying their history.
Their only hope is to convince seventeenth-century musketeers and lady musketeer Laurel to travel forward in time and set events right.
What would you do if you were one of those musketeers or the female leader of King Louis XIII's spy network, and these "idiots" appear, blathering on and on about the future, and history being destroyed, and villains being displaced, about deaths that shouldn't have occurred? Would you believe them? Could honor still prevail in this future? Would you go?
Righting Time Prologue and Section One download ->>>

4. Download NEW Book Four, Out of Phase: A Time Traveler's Chronicle by Kat Jaske.
Out of Phase pages 1-90 download ->>>
Why would desperate people sacrifice almost everything that was dear to them and travel over 800 years into the past to seventeenth-century France in hopes of saving their future? They thought they had a great plan, but it failed. And, now, someone else has to pick up the pieces.
Outstanding, modern swashbuckling, science fiction adventure with musketeer swords against aliens and memorable characters making sacrifices to save humanity. Will the time travelers' extraordinary powers be enough to defeat the aliens who apparently followed them back in time, or can Laurel and the musketeers step up to save the human race?
Swashbuckling, adventure fiction at its best with memorable characters, sword fighting, romance, extraordinary powers, superheroes, aliens, and battles against seemingly insurmountable odds.
5. Small cover picture of For Honor, download for web use- >>>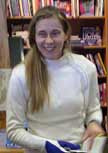 6. Budget Spreadsheet Template download->>>
Provided by Donna Jaske.
New updates Jan 1, 2010.
You need to track where you spend your money. Why do you think that is the first question financial advisers ask you when you turn to them for help?
If you can enter numbers to a simple Excel spreadsheet, you can track your spending, and once you know where your money is going, you are well on your way to having more money to spend. Yes, you'll find money you didn't know you had. Download this personal budget spreadsheet today.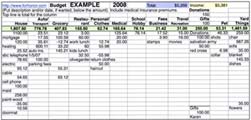 Click for printable instructions on using the budget spreadsheet - >>>
Download Press Material
For Honor
Gambit
Display poster 8x11 download ->>>
Display poster 22x16 download->>>
Righting Time
Display poster 8x11 download->>>
Display poster 22x16 download->>>
Out of Phase
Display poster 8x11 download->>>
Display poster 22x16 download->>>
Other posters
Local Ohio Author 3-book poster ->>>