Get free downloads of the book ->>>
Can one woman save a country? TWICE?
Can she do it as a lady musketeer and fencer in 17th-century France, AND can she and the musketeers grant a hero's final wish?
--------------------------------



Menu
Author events ->>>
The author, 2005-2006 ->>>
Award winning and run run run ->>>
Rats and rats ->>>
Kat and cats ->>>
Pictures from Ronald Reagan high school yearbook ->>>
Fencing ->>>
--------------------------------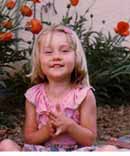 Author Kat Jaske at age 4


For Honor ->>>
Gambit ->>>
Righting Time ->>>
Out of Phase ->>>
Free book downloads ->>>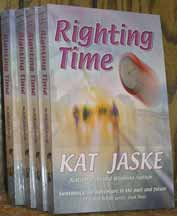 Righting Time
Book Three of BY HONOR BOUND
by Kat Jaske
What if Jala really is from the future and the fate of her future does depend on convincing Laurel and the 17th-century musketeers of that truth? Read Excerpts ->>>
Buy books ->>>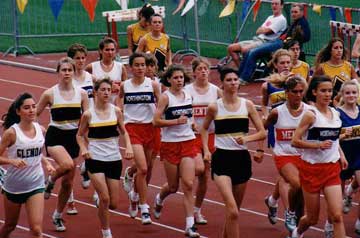 Upper Arlington High School graduate, Ohio
My high school years
Author 2nd from left getting ready for Ohio state track 4x800 meter race. We placed fourth in the state.
->>>Run Run Run
I remember the coach told me he thought I could be one of his top four runners. Amazingly enough, I turned out be number one on our eighth grade cross country team, and was ranked as one of the top two runners in the area.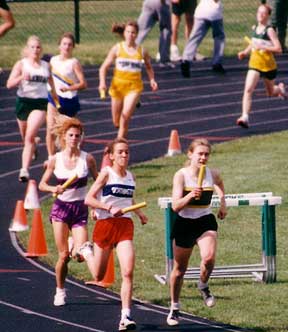 Author, front right in black shorts.
In my junior year, my high school cross country team won the State (Ohio) Cross Country championship and I was fortunate enough to be one of the top five runners for our winning team. What an incredible experience and it put us in the local spotlight for a while. Of course, the previous spring our track team had placed 2nd in the state, and I had had the honor of being a member of the 4th place 4x800 team. Actually, three years running, I went to State meet in the 4x800 and in Cross-Country.
->>>Rats and rats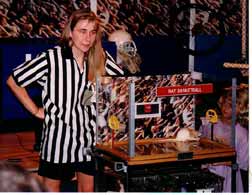 In high school, I started volunteering at COSI, our local hands on science museum. As a point of interest, I trained rats to play basketball at COSI and also presented Rat Basketball and Optical Illusion shows and other little presentations to the public.
Mind you, however, throughout all this I would try to write, for I wanted to finish a novel, and I wrote prose and poetry.


For Honor ->>>
Gambit ->>>
Righting Time ->>>
Out of Phase ->>>
Free downloads ->>>
->>>Award-winning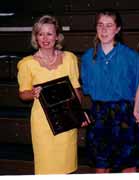 My senior year in high school I expanded a short story I had started in grade school until it became a full-length fantasy novel called Baydwen. This novel was my senior thesis project and was a finalist for the Matt McCoy Scholarship.
I graduated summa cum laude from Upper Arlington High School. Thanks to the volunteer work I'd done at COSI (see the rats story), I was able to win a modest scholarship from my high school. Due to my various academic and extracurricular accomplishments I not only got into Wake Forest University in NC, but also received a partial merit scholarship from them.
I finished college a semester early with a BA in Psychology and English, magna cum laude.
Shortly thereafter, I won the national prize of $1000 from Quill Books for the poem "sit, perhaps stand". During that same time period, I actively began to publish poems with Quill Books, the National Library of Poetry, and JMW publishing.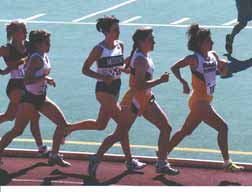 Author 2nd from right at Wake Forest University


For Honor ->>>
Gambit ->>>
Righting Time ->>>
Out of Phase ->>>
Free downloads ->>>
Reviews <<<more reviews ->>>
"Best stories and best written books I have read in several years."
Mark Myers - storyteller - Ohio
"Kat's really good at creating characters you care about almost instantly." - Hillary Campbell
"Absolutely loved it! Your books are some of the most well-written that I have read. Your ability to maintain complex plots and provide a true flavor of Europe is amazing. Your character development is outstanding." - Linda Lipsitt
"I enjoyed it so much I read it twice." - Joe Sinnapan
"What a compelling story."
Dave Keeler
"The stories are movie-material in my opinion, and that is a compliment.' - Michiel Brongers
Selected by Las Vegas Green Valley High School for 2006 Reading Incentive Program